Dream Guidance harnesses the wisdom hidden in our dreams through the ancient method of dream incubation.
Everyone dreams—both literally and metaphorically. However, most people don't know that their night-time dreams can be used for personal development. Enter dream incubation, an ancient practice that has been used by many cultures throughout history.
Dream incubation is a simple concept in its most basic application. It is learning how to ask your dream a question before you go to sleep with the goal of eliciting a practical response.
In fact, the dreamworld wants to engage with you! It wants to provide answers to your most meaningful questions. It can help you tear down your own limiting beliefs so that you can experience a richer, more joy-filled life, and it can provide you with tailor-made ways to deal with your health, your vocation, and your relationships.
Through five steps—thinking of what you want to ask the dream, formulating the question, preparing for the Dream Night, recording the dream, and analyzing and working with the dream—you can easily build and nurture a relationship with your dreams. And as a result, you can turn your waking life into a dream life.
Preorder now from your favorite bookseller
Machiel Klerk shines a light on what makes this book unique, and how it can help you live a dream life.
Dream Guidance offers a rich resource of ideas and practices for incubating, working with, and learning from dreams. Machiel Klerk serves as a knowing guide as he draws knowledge from ancient practices and Indigenous healers to psychology and his own compelling insights into the wondrous realm of dreams.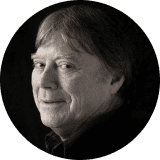 Michael Meade
Author of Awakening the Soul
Machiel Klerk has written a remarkable book on dreams. You will learn much from him how to make dreams a part of life. The book is clear and lively and doesn't get stuck in minor arguments and subtle theories. It's an adventure. You need to make dreams a part of your daily life, and this book is a helpful guide and inspiration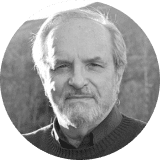 Thomas Moore
Author of Care of the Soul
How do you live your Soul's call? This beautiful, engaging book offers guidance for tapping into the deep wisdom dreams offer each night. Put it by your bedside, and it will change your life.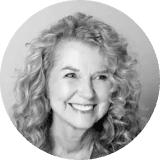 Tina Stromsted, Ph.D., LMFT
Director of the Soul's Body® Center
In this very accessible book, Machiel Klerk explains the brass tacks of dream incubation. The how-to and the why, the history and the ancestry. Dream incubation gives us access to healing and creativity. I was just waiting for a simple-though not simplistic-guide. Here it is.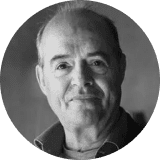 Robert Bosnak
Author of A Little Course in Dreams
Dream Guidance offers an easy, open, and effective approach to engaging our inner wisdom and its advice! If you are looking for a way to connect with dreaming and your deeper self, try these incubation practices and discover your own dream guidance.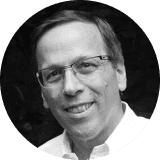 Robert Waggoner
Author of Lucid Dreaming
Machiel Klerk has been exploring the dream world for over 25 years. His deep and sustained interest in the dreamscape has come together in this book, which will help you to connect and explore your own dreams and their meanings. With Machiel's experienced guidance, you will learn to allow your dreams to inform, reveal, and enhance your life.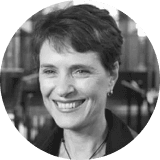 Diane Musho Hamilton
Author of Compassionate Conversations
Dreams are wise friends, and they wish to help us. With illuminating examples and a lively mix of cultural traditions and history, Dream Guidance leads readers step-by-step into the ancient and highly practical art of dream incubation. By emphasizing the power of ritual and the art of asking the right question, Machiel Klerk guides readers to their inner wisdom.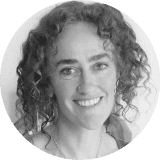 Dr. Clare Johnson
Author of The Art of Lucid Dreaming
In the introduction to Dream Guidance, Machiel Klerk describes how when he was lost, dreams helped him find his way home. That homecoming has been an ongoing journey that is now presented in this fascinating, wise, and practical guide through the five steps of dream incubation. It is especially relevant in today's perilous times, when collectively we need the wisdom of dreams to chart a way home.
Robert D. Romanyshyn
Author of Victor Frankenstein, The Monster and the Shadows of Technology
In Machiel Klerk's dream work, questioning is like open-heart surgery, where the human heart is eager to open if the instrument of the right question is implemented. With dream incubation: ask the right question and prepare for unforeseen surprises!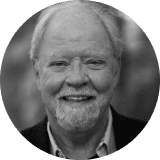 Dennis Patrick Slattery
Author of The Way of Myth
Dream Guidance is a small but powerful gem. Machiel Klerk has devoted much of his life to gleaning the wisdom found within this book from many traditions. This book is a most helpful guide to those seeking to engage the dreaming psyche in search of soul.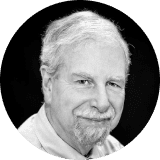 Joseph Cambray
Author of Synchronicity
Machiel Klerk understands that dreams are not only apertures into the mystery within each of us but also summonses generated by the soul to engage consciousness. He has assembled a rich collection of ideas, tools, and examples showing how to open a dialogue within and be guided by that source which knows us better than we know ourselves.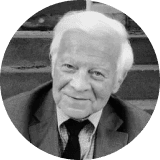 James Hollis, Ph.D.
Author of The Broken Mirror
Dreams respond as oracles, offering guidance to one of life's most precious treasures—the Soul. Few know the ways of connecting to these oracular powers. Machiel Klerk offers a step-by-step process of asking the focused questions that unleash the guiding wisdom of dreams. This book breaks new ground, opens new possibilities, speaks to the heart and soul. It is a must-read for those following the way of the dream.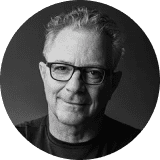 Dr. Stephen Aizenstat
Founder of Pacifica Graduate Institute and Dream Tending
Learning the language of dreams and their wise and holy power to guide us into our most authentic life is a great source of joy and wisdom. In this beautifully written, wise, and original book, Machiel Klerk draws on the wide variety of world traditions and his own deep experience to offer a new way of working with our dreams—and a way to light up our waking lives.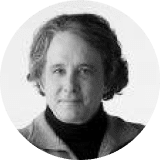 Andrew Harvey
Author of The Hope and Engoldenment
Subscribe to Machiel's personal newsletter
Keep up to date with Machiel's latest news, articles, events, and more.